(HISTORY) (COUNTER) (FRONTENDS) (PROBES) (ASSEMBLY) (OPERATION) (HOME)



Simple RF/Microwave Frequency Counter

Matjaz Vidmar, S53MV

5. Assembly

All counter modules require a +5V power supply. A 7805 regulator is a simple and efficient solution. Some additional components are required for interference and switching-transient suppression.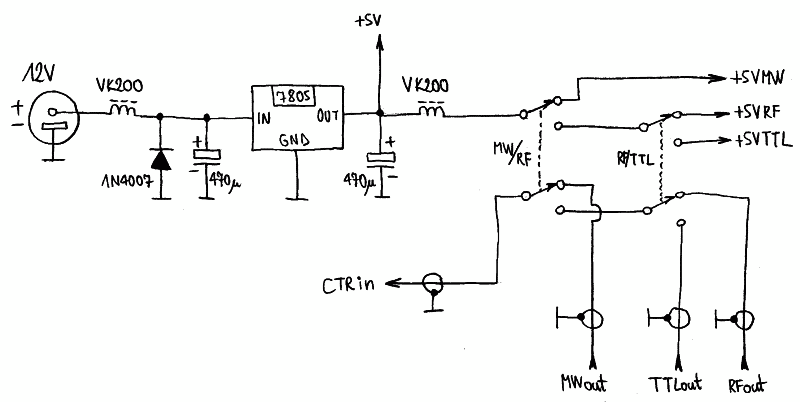 The 7805 regulator is bolted directly to the rear panel for heat-sinking.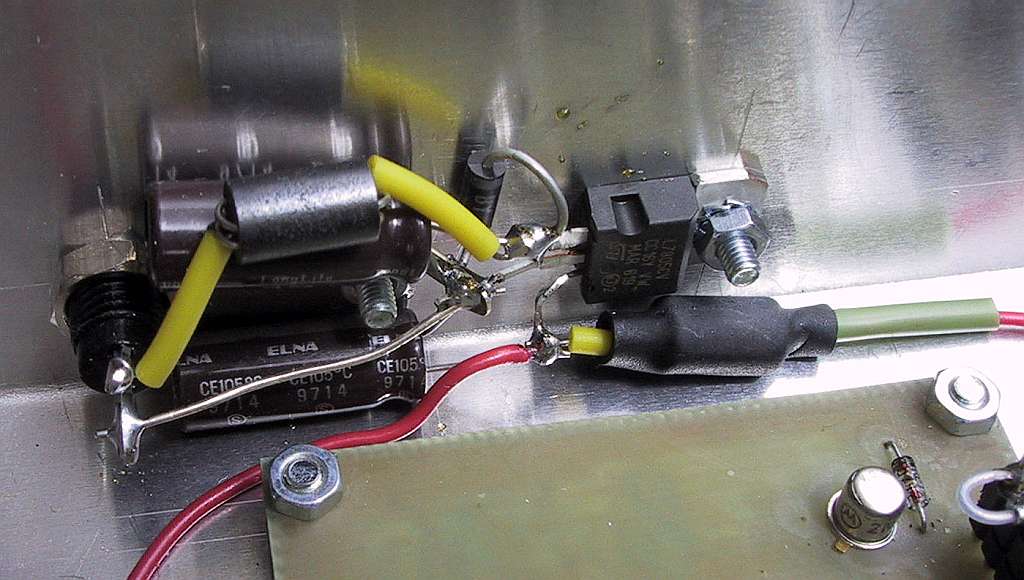 Two DPDT switches are used for front-end selection.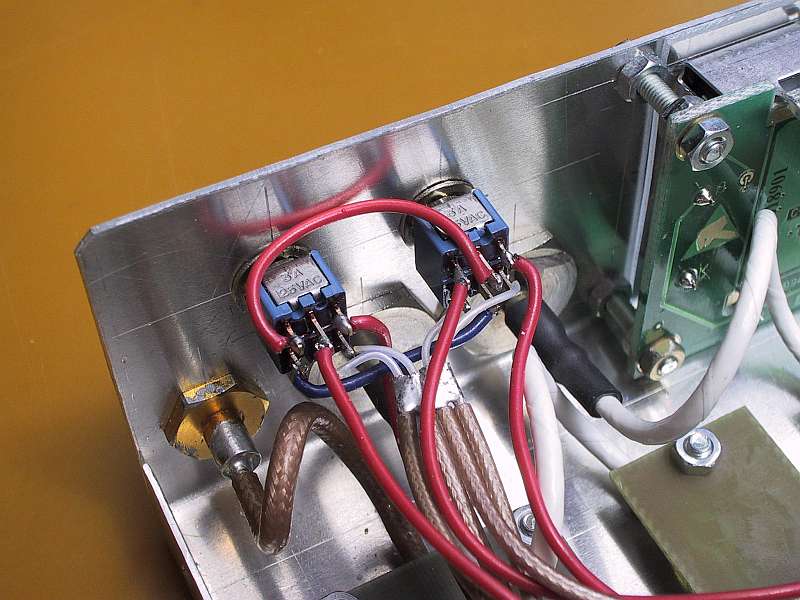 An additional switch is used to select the gate time.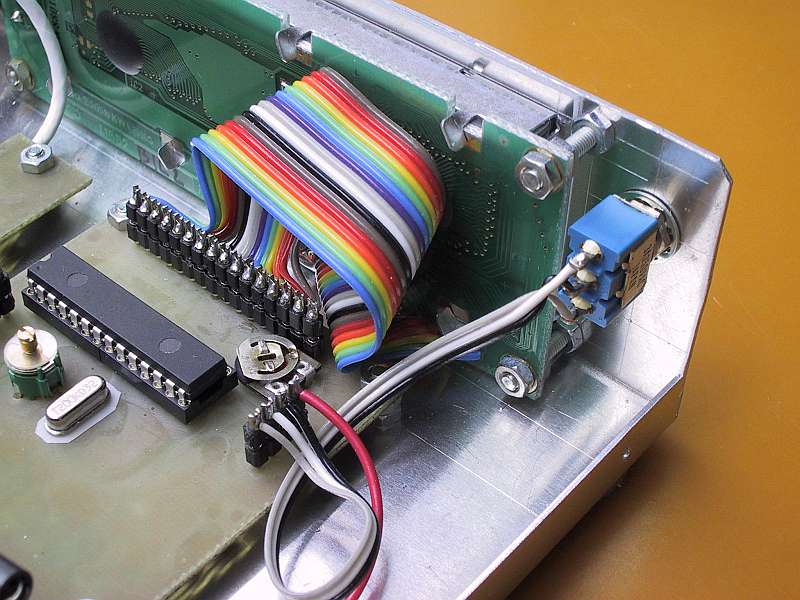 All four printed-circuit boards are single-sided, etched on an 1.6mm-thick FR4 laminate (image resolution is 150dpi).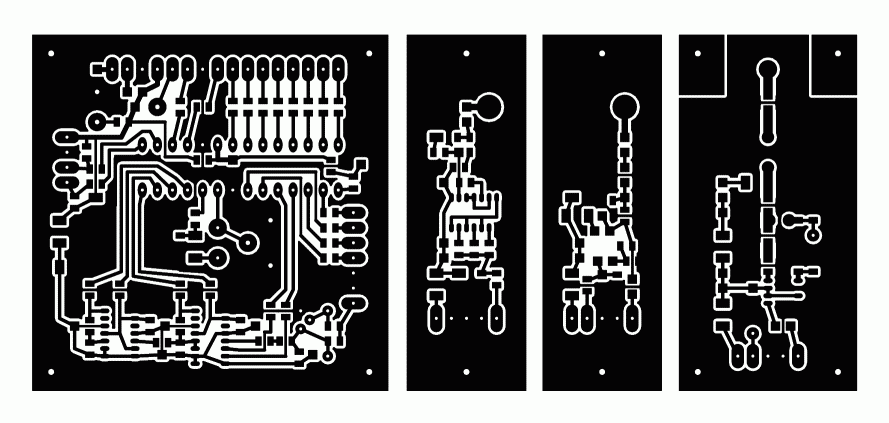 The counter is installed in a box made of aluminum sheet. The bottom is made from 1mm-thick aluminum sheet, the cover is made from 0.6mm-thick aluminum sheet and the LCD is protected by a small piece of plexiglass.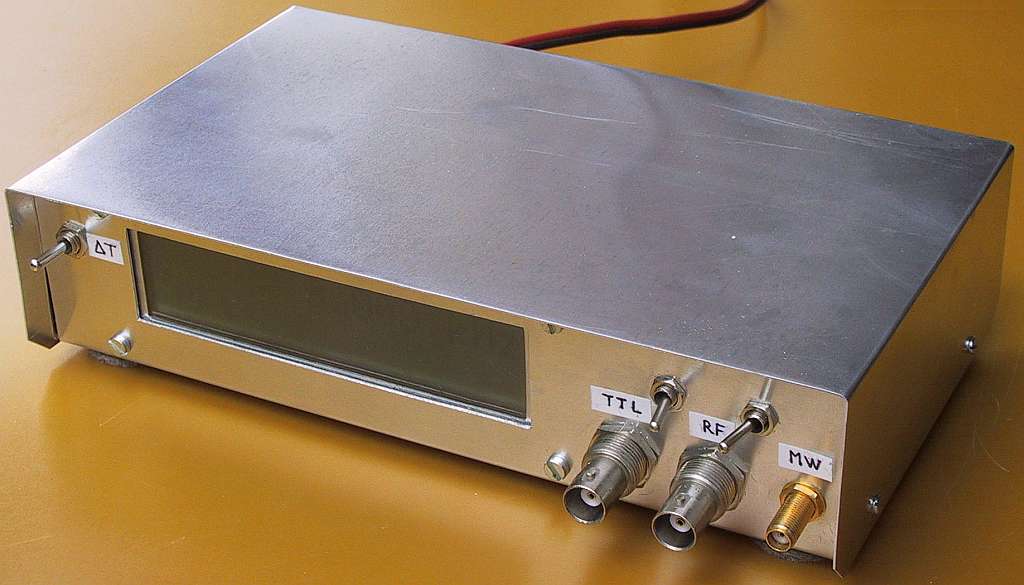 The useful internal width is 200mm, depth 100mm and height 45mm.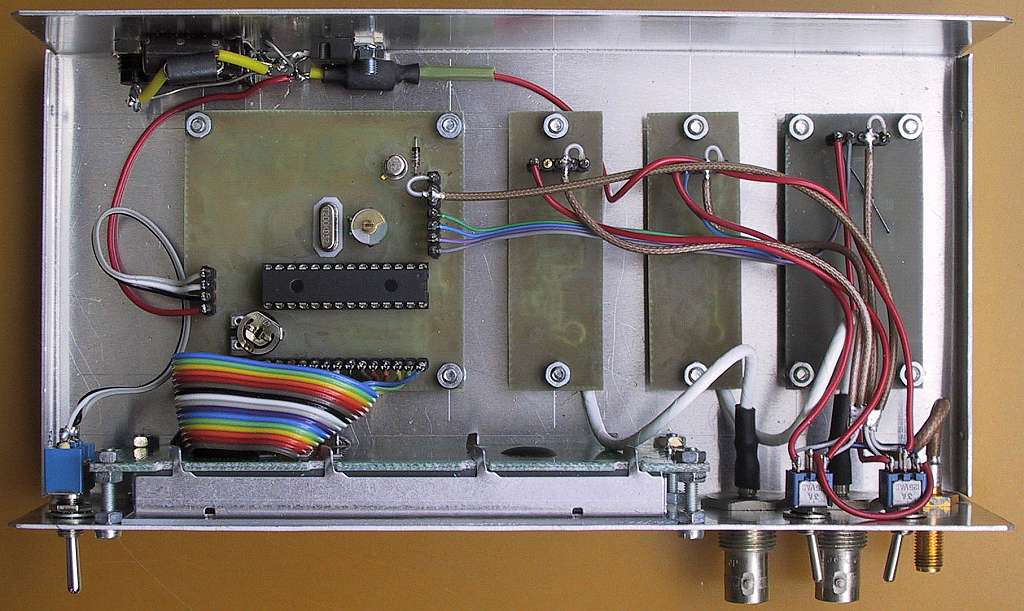 The RF connectors, switches and LCD module are installed on the front panel.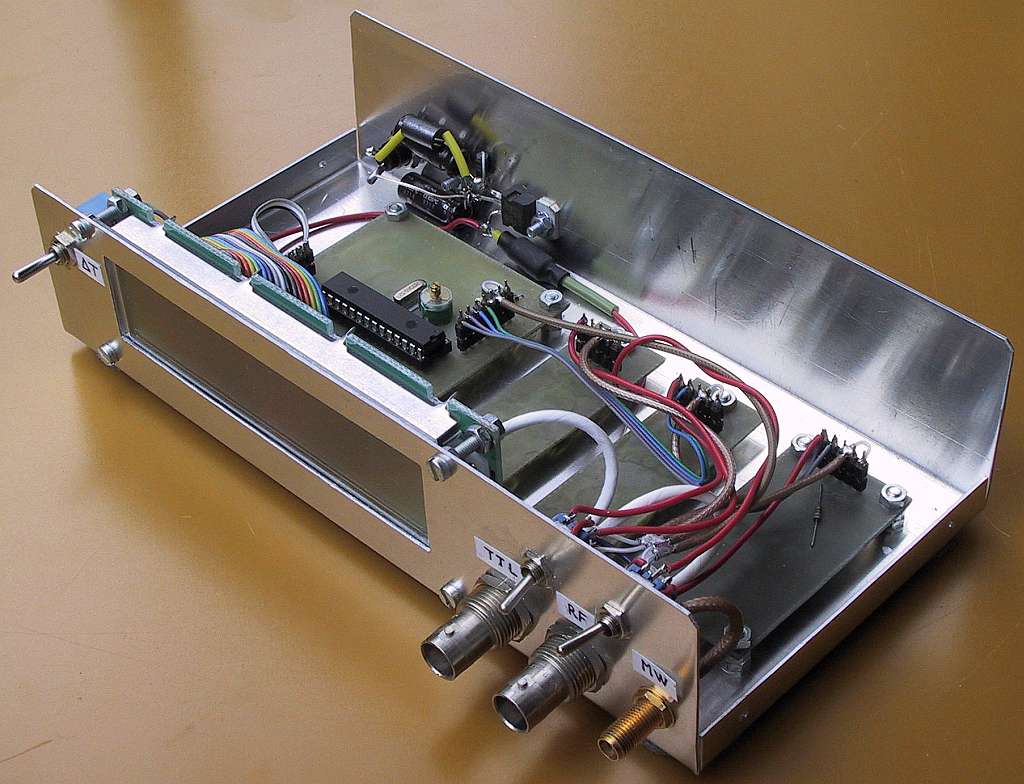 The power-supply connector is installed on the rear panel.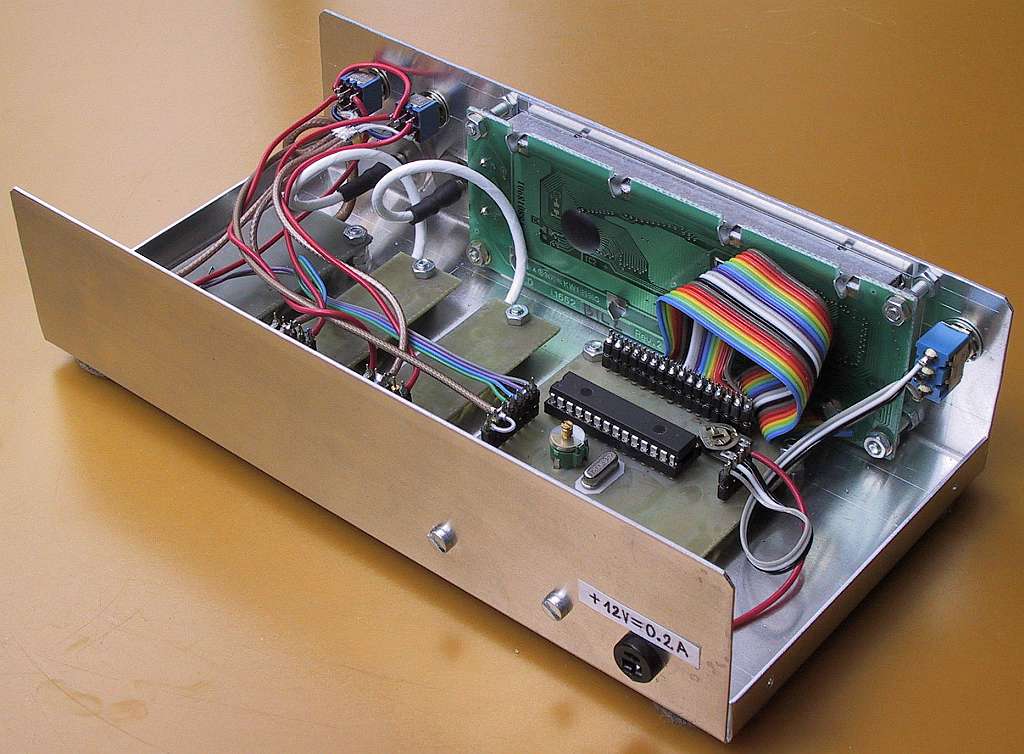 * * * * *